Britannia Season 2 - Sky Atlantic and Now TV - release date Autumn 2019.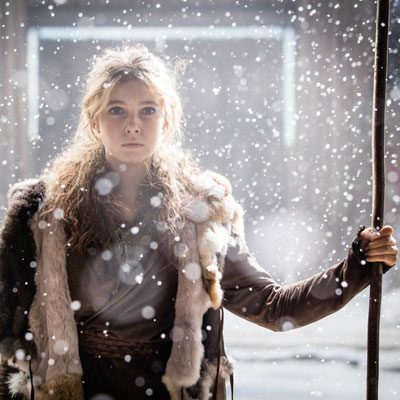 Music composed by Neil Davidge.
Created by Jez Butterworth, Tom Butterworth and James Richardson.
Starring Eleanor Worthington Cox, David Morrissey, Mackenzie Crook, Nikolaj Lie Kass, Liana Cornell, Annabel Scholey
Two years on from invading Britannia, General Aulus (David Morrissey) is Romanising willing Celt tribes with the help of Celtic Queen Amena (Annabel Scholey), and crushing those who try to resist.
Aulus's behaviour raises suspicions that he has another agenda; one that raises ghosts in Amena's past and makes his threat to the Druids ever more critical. The only form of hope for the Druids and Celts is Cait (Eleanor Worthington-Cox), a young girl being trained by outcast Druid Divis (Nikolaj Lie Kaas), to fulfil a prophecy that would save Britannia from the Romans.
But when the dead man wakes, two Druid brothers – Veran (Mackenzie Crook) and Harka (Mackenzie Crook) begin an epic battle of wills that divides the Druids and puts the prophecy in jeopardy.